About A Caring Hand Services
In-Home Care for Seniors With Compassion and Integrity
A Caring Hand Services is owned and operated by Karen Brown LCSW.
Karen Brown started A Caring Hand Services, Inc. when she saw the importance of matching the right caregiver to the client. Each home health aide is carefully screened. Karen has been in the home health care business since 1985. She personally selects which home health aide will go to which client. "I only hire home health aides that I would send to my own family".
A Caring Hand Services, Inc. provides Home Health Aides (HHA) and Personal Care Aides (PCA) in Manhattan & surrounding areas.
The HHAs are supervised by a Registered Nurse (RN). HHAs are carefully trained in: methods of assisting patients to achieve maximum self-reliance, personal care, nutrition, meal preparation, aging process, emotional issues, housekeeping tasks and record keeping.
All employees of A Caring Hand Services, Inc. are carefully screened, fingerprinted and insured. Many of our employees have worked for us for years. A Caring Hand Services, Inc. will work closely with clients and their families to find well matched caregivers to best meet the needs of each individual.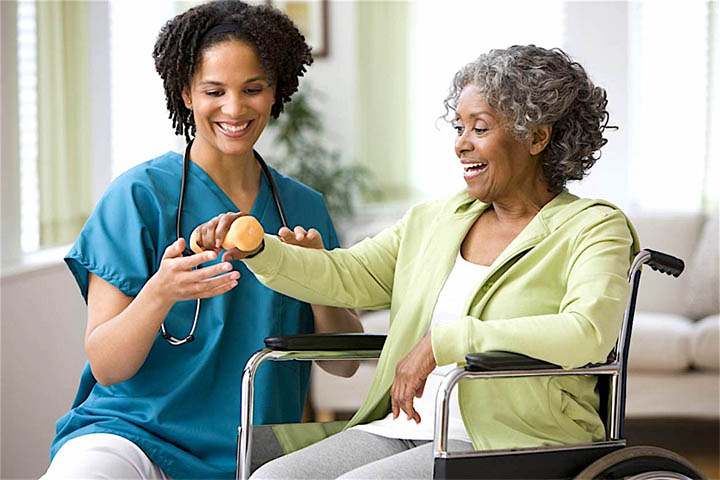 A Licensed Clinical Social Worker is on staff, who will make home visits as needed at no additional charge. We are on call 24 hours a day, 7 days a week. Continuing education is provided for all employees. We service the boroughs of Brooklyn, Bronx, Manhattan, Queens, Staten Island and Westchester County.
Quality and compassionate home care services you can trust. We have one goal at A Caring Hand Services, Inc. and that is to provide professional, compassionate care to individuals, while maintaining their independence and quality of life in their home and community service.