No specific test exists to diagnose Parkinson's disease. A doctor trained in nervous system conditions will diagnose Parkinson's disease based on medical history, a review of signs and symptoms, and a neurological and physical examination.
Caring for a loved one with PD can be a challenging job, especially as the disease progresses. Former caregivers of a loved one with PD suggest doing the following:
Get prepared
Take care of yourself
Get help (don't try to do it all yourself)
Work to maintain a good relationship with your loved one
Encourage the person with PD for whom you care, to stay active
Healthy eating
While no food or combination of foods has been proved to help in Parkinson's disease, some foods may help ease some of the symptoms. For example, eating foods high in fiber and drinking an adequate amount of fluids can help prevent constipation that is common in Parkinson's disease.
Exercise
Exercising may increase muscle strength, flexibility, and balance. Exercise can also improve well-being and reduce depression or anxiety. Your doctor may suggest that you work with a physical therapist to learn an exercise program that works for you. You may also try exercises such as walking, swimming, gardening, dancing, water aerobics, or stretching.
Alternative medicine
Supportive therapies can help ease some of the symptoms and complications of Parkinson's disease, such as pain, fatigue, and depression. When performed in combination with your treatments, these therapies might improve your quality of life:
Massage
Tai chi
Yoga
Meditation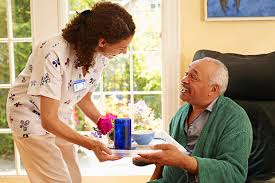 Coping and support
Living with any chronic illness can be difficult, and it's normal to feel angry, depressed, or discouraged at times. Parkinson's disease, in particular, can be profoundly frustrating, as walking, talking, and even eating become more difficult and time-consuming.
Be Realistic
Many people make promises to always care for their loved ones themselves, at home. If you made this promise, you may not have understood all the responsibilities that caregiving entails. In late-stage Parkinson's, many people cannot help with their own movements or activities of daily living. This means regular heavy lifting in addition to the myriad other tasks you are responsible for. You might feel like a traitor if you have to break your promise because you don't have the physical strength or stamina – or the technical skills – to provide the kind of care your loved one needs.
Ultimately, when it becomes too difficult to balance your own life with your caregiving responsibilities, or when the physical burden is more than you are capable of, it is time to get outside help.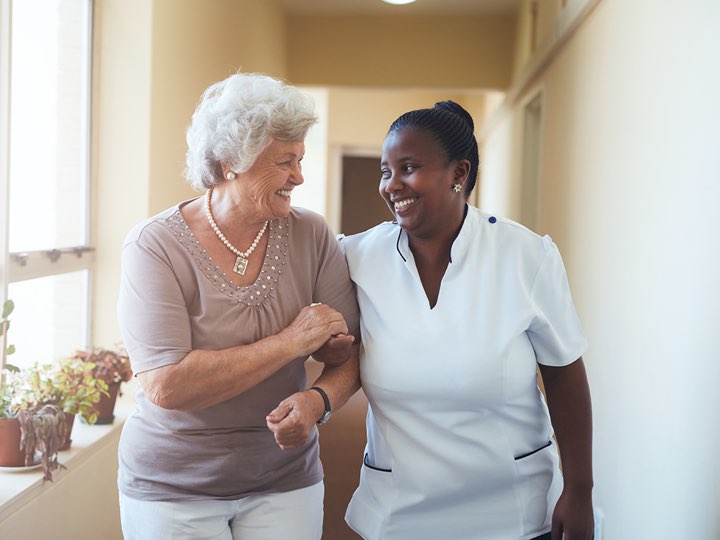 Our in-home caregivers help individuals with the day-to-day challenges of living with Parkinson's disease. A Caring Hand has a licensed clinical social worker on staff who will make home visits as needed at no additional charge when family members need help coping with challenges.
We utilize only insured, quality personnel, who undergo a rigid screening process, which includes extensive background checks such as fingerprinting, at least three years of experience in the field. We only accept approximately one out of every fifty people we interview to join our staff.
We are aware of the processes involved in caring for a loved one with Parkinson's and will be with you every step of the way. These are some of the common services we offer:
Personal hygiene, grooming, dressing
Transportation and running errands
Medication management
Cognitive stimulation and exercises
Support and companionship
We are here for you to help in any capacity to assist you whenever you need it.